BLACKSTAR UNITY PRO BASS SYSTEM
Unity Pro Bass are the result of countless hours of technical research and benchmarking against the most iconic historic references. Designed from the ground up by bass players, for bass players they are straight forward and powerful. The new Unity Pro Bass System's deceptively simple controls allow you to quickly and easily create your tone, with rock solid bass, detailed dynamics and innovative features in a compact package from 30 Watts to 500 Watts. Blackstar's unique Response control allows the player to choose between the sound and feel of three classic power amp stages, shaping compression, natural drive and dynamics. Combined with three distinct preamp voicings and a 3-band semi-parametric EQ, Unity produces infinitely flexible bass tone and exceptional feel, whatever your playing style. The Unity 250ACT powered cabinet can be linked to any model in the line to add 250W or more of active power to your rig; taking you from the studio or rehearsal room to the gig with ease and portability. From the organic response of classic valve amps, to a transparent clean platform, Unity brings together the ultimate in bass tone.
UNITY BASS SERIES KEY FEATURES
• Ultimate tonal flexibility – From valve inspired growl to high headroom clean
• Unique Response control – 3 power amp stages to shape compression and feel
• Drive section – 3 overdrives (Overdrive / Distortion / Fuzz) with user-controllable blend
• Compressor and effects – Chorus and Sub-Octave
• Pro connectivity – balanced XLR, jack or USB are perfect for live, studio and home use
• Unity Bass Series Active Cabinet – connect to any amp in the Unity Bass Series for 250W of extra power
Everything from valve grind to high-headroom clean
Whatever sound is in your head, you can coax it from the Unity Bass U30. It all starts with three distinct preamp voicings: Classic, Modern, and Overdrive. Beyond that, a 3-band EQ with a semi-parametric Mid knob supplies you with plenty of sound-sculpting power. Need more punch and depth? No problem. The U30 features built-in compression and chorus effects.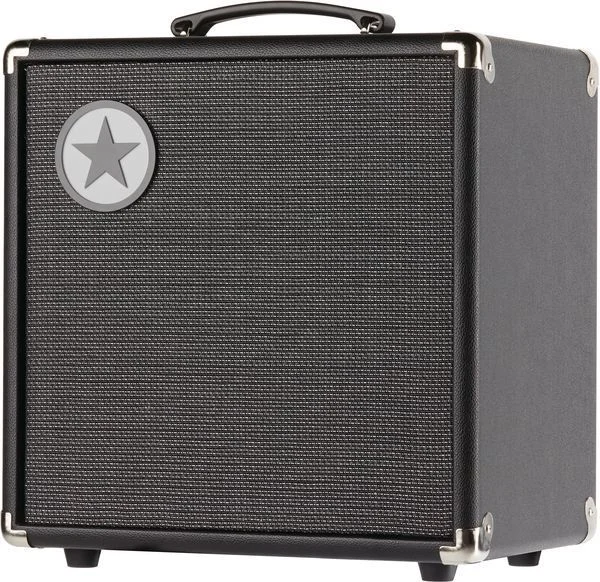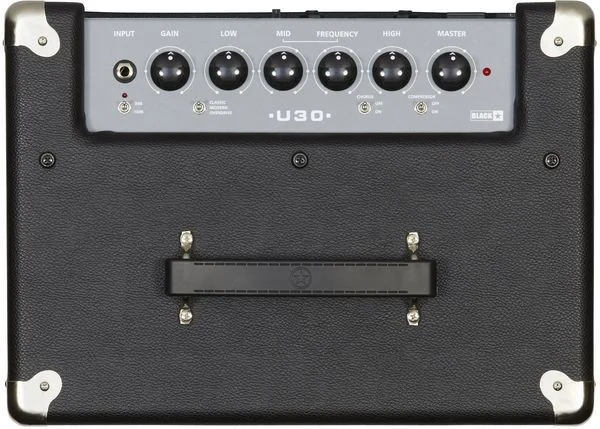 Loaded with useful features for stage and studio
The Blackstar Unity Bass U30 is packed to the gills with useful features. Connectivity abounds, with an XLR + 1/4″ line output with independent level control. A -10dB pad accommodates both active and passive instruments. And an MP3/line input is onboard to supercharge your practice sessions. The bassists here at Sweetwater are especially impressed by the U30's integrated link for Blackstar's Unity U250ACT powered cabinet, which allows you to add an extra 250 watts of power to your rig.
Blackstar Unity Bass U30 Combo Amp Features:
30-watt, 1 x 8″ bass combo with Eminence Opus speaker
3 distinct preamp voicings — Classic, Modern, and Overdrive
3-band EQ with semi-parametric Mid knob supplies you with plenty of sound-sculpting power
Compression and chorus effects for increasing your punch and depth
Integrated link for Unity U250ACT powered cabinet adds an extra 250 watts of power to your rig
XLR + 1/4″ line output with independent level control
-10dB pad accommodates both active and passive instruments
MP3/line input for supercharging your practice sessions