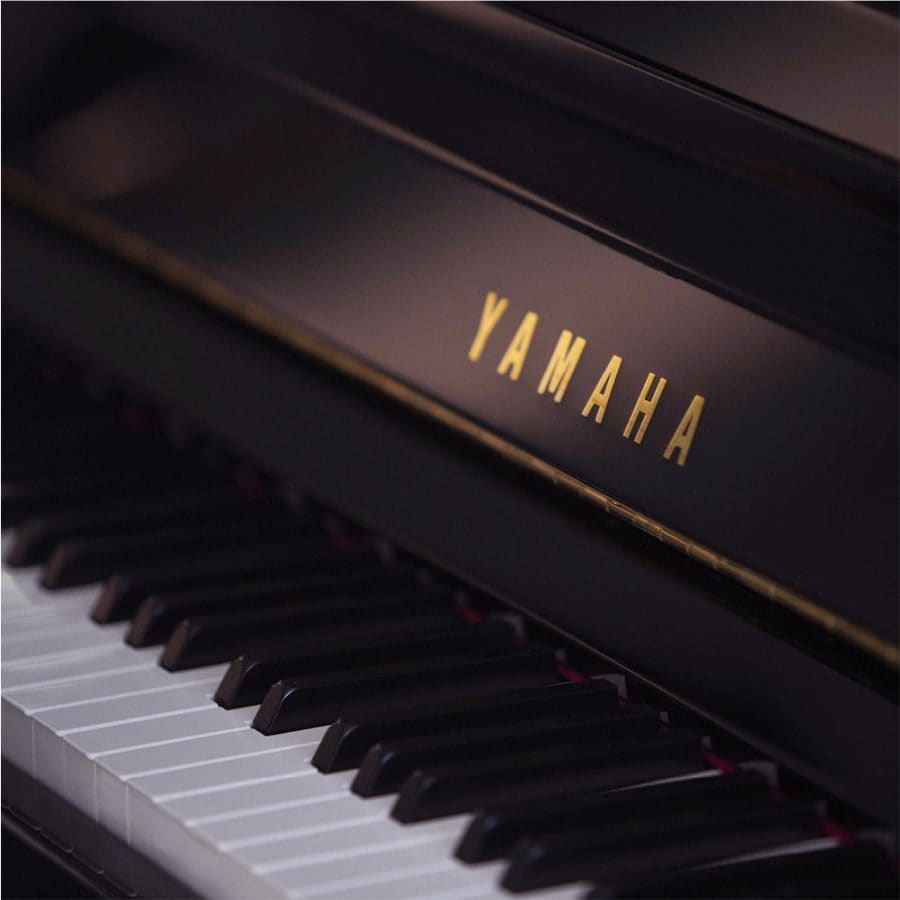 COMBINING HIGH QUALITY WITH FUNDAMENTAL PERFORMANCE
Yamaha designs and manufactures its soundboards, frames, keyboard actions, and other piano parts with unwavering reliability and under the strictest quality control. All parts are assembled by skilled craftsmen to create a thoroughly balanced piano that combines Yamaha's uniquely pure sound quality with excellent performance. The result is a high level of expressiveness that responds faithfully even to those who are just playing the piano for the first time.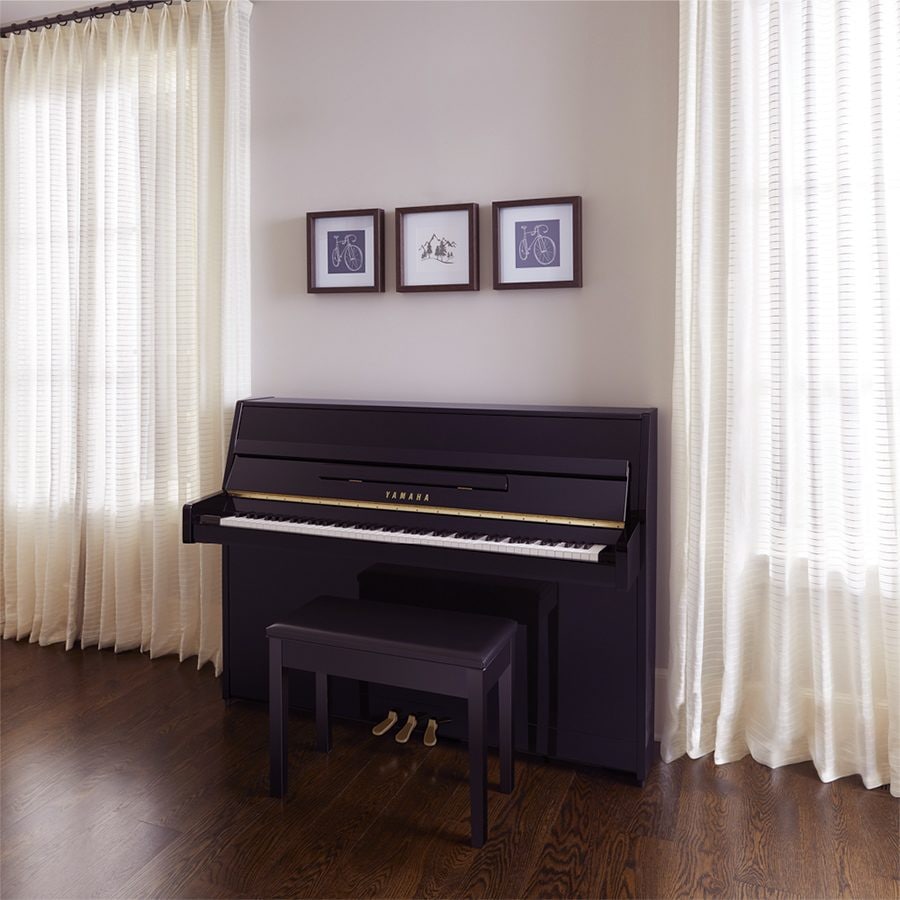 PERFECT SIZE FOR ANY INSTALLATION
The b series was designed with an emphasis on compactness in every aspect—height, width and depth. The b1 and b2 have been constructed with special care and detailed attention to each, and the compact size (a height of 109 cm for the b1 and 113 cm for the b2) makes them ideal for limited spaces. The b3 has a height of 121 cm, making it a little larger than the b1 and b2, and giving it a more expressive sound.
OUR PASSION FOR THE PIANO
In our minds, the piano is not a "finished" instrument; we relentlessly endeavor to improve the piano for those who enjoy playing it. As we pursue 'ideals' for the piano—ideal sound, ideal resonance, even ideal styles—we continue to positively evolve the piano in a variety of ways, including employing innovative manufacturing methods and the meticulous selection of new materials. The Yamaha piano brand is renowned and loved all over the world, and we strive to keep that reputation.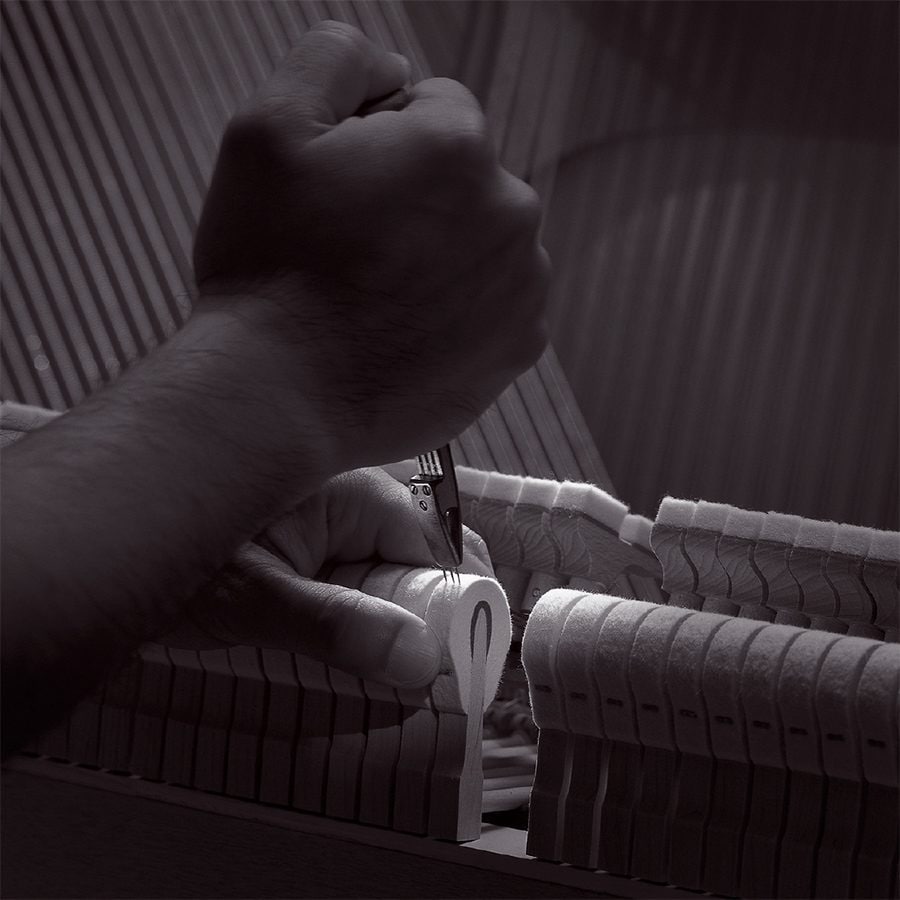 OUR CRAFTSMANSHIP
There are roughly 8,000 parts used in the construction of piano, many of which are made from natural materials having distinct differences and their own individual characteristics. In order to maximize the characteristics of each material and create the ideal sound, Yamaha conducts intensive research on each and every one of them. The artistry that goes into each individual piano is an exquisitely delicate balance between the traditional craftsmanship that maximizes those characteristics and the state-of-the-art production techniques that ensure consistent accuracy.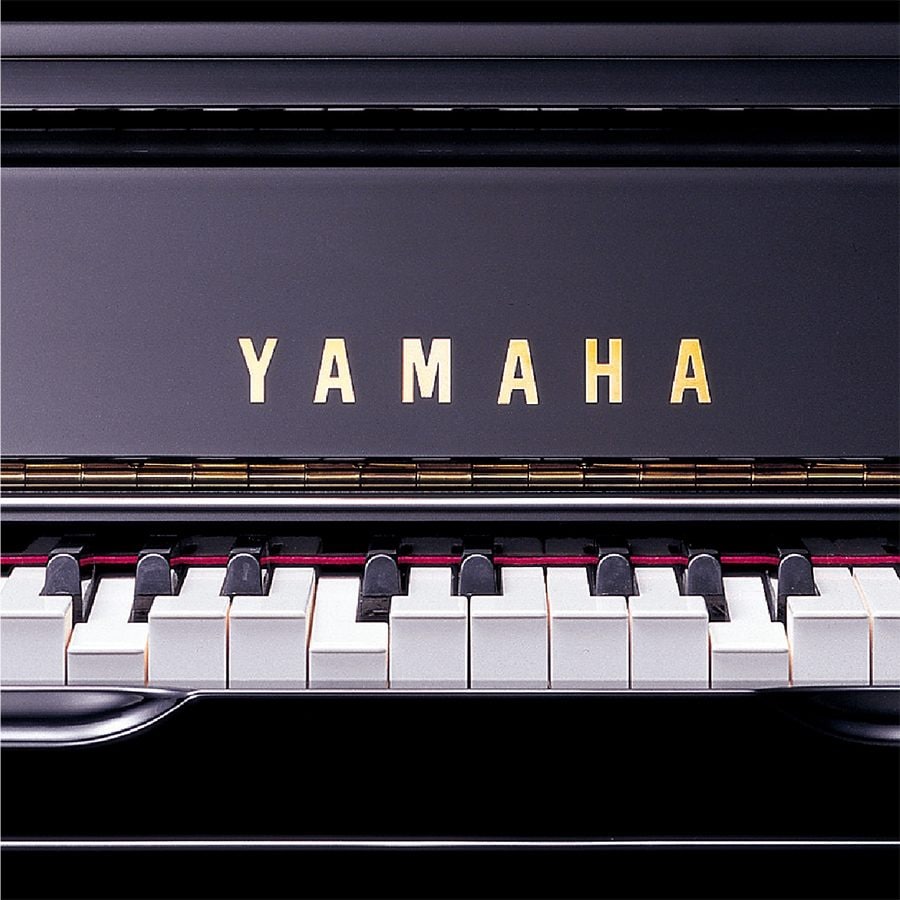 INNOVATION
As times, trends and lifestyles change, how can a piano be made to blend into our everyday lives? Yamaha has always strived to make pianos that can be enjoyed freely any time of day or night, yet maintain the special appeal of an acoustic piano that expresses the sound in one's heart. We have developed the TransAcoustic™ piano, which allows volume adjustment while retaining a luxurious acoustic sound, the SILENT Piano™, which allows silent playing with headphones, and the Disklavier™, which takes piano enjoyment even further with a wide variety of professional-level automatic performance content.
b2

b3

Cabinet
Finish
Polished Ebony *Availability of other finishes depends on model and is subject to regional variation. Please consult your Yamaha dealer for further information.
Polished Ebony *Availability of other finishes depends on model and is subject to regional variation. Please consult your Yamaha dealer for further information.
Dimensions
Width
150cm(59″)
152cm(59 3/4″)
Height
113cm(44 1/2″)
121cm(47 3/4″)
Depth
54cm(21 1/4″)
62cm(24 1/2″)
Peso
Peso
203kg(448lbs)
237kg(522lbs)
Keyboard
Number of Keys
88
88
Key Surfaces – White
Acrylic Resin
Acrylic Resin
Key Surfaces – Black
Phenolic Resin with Wooden Filler
Phenolic Resin with Wooden Filler
Pedal
Tipo
Damper,Muffler, Soft
Damper,Muffler, Soft
Hammer
Tipo
b Series Special
b Series Special
Caster
Tipo
Single caster
Single caster
Key Cover
Lid/Fallboard Locks
No
No
Soft-Close Fallboard
No
No
Frame
Tipo
V-pro
V-pro
Back Post
Number
4
5