The G2 FOUR & G2X FOUR
Rich Amp Models
The G2 FOUR and G2X FOUR take amp modeling to the next level. They combine faithfully reproduced models of classic amps (and a few new ones, too) and pair them with cabinet models that utilize our new Multi-layer IR technology. This gives guitarists both great tone and the feeling of that "big stage" sound in any environment.
Hear Zoom's Original Amp Models
Guitarist Eli Menezes of EMP3
Multi-Layer IR
Each amp model is built with Zoom's innovative Multi-Layer IR's, to recreate the tonal characteristics and feel of playing through classic amps and cabinets. These Impulse Responses were captured from iconic cabinets at 3 different volumes and are blended and activated based on the volume of your guitar.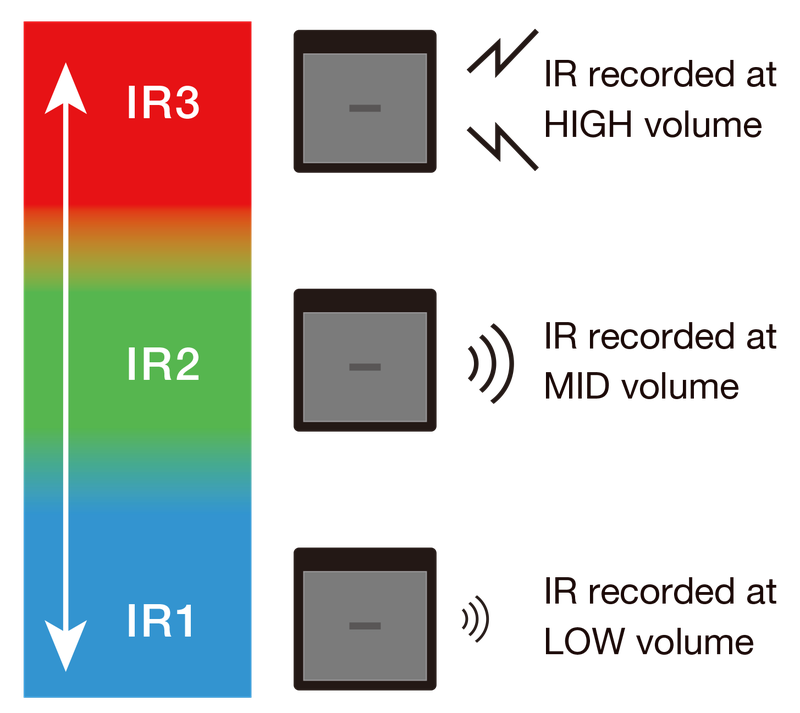 Guitarist Ricardo Ramos of H.E.R.
Cross Key Navigation
Zoom's new cross key navigation switches help you control the pedal using just your feet, allowing you to make adjustments on the fly. Additionally, the 4 rotary encoders allow for quick adjustments to effects parameters as well as output settings.
Optimized for Amps, Monitors, and Headphones
The G2 FOUR is designed to output to guitar amps, studio monitors, PA's, and headphones . When you power on the pedal, select LINE or AMP to ensure the G2 FOUR is optimized for your setup.
Looper
Use the 80 second built in looper for songwriting or to add layers to any performance.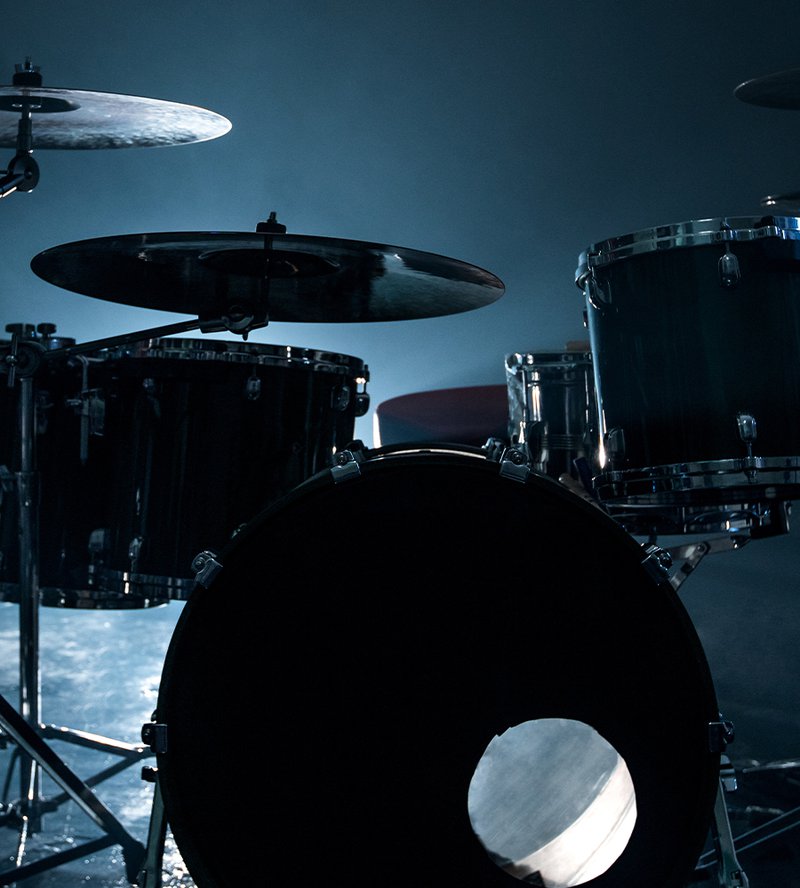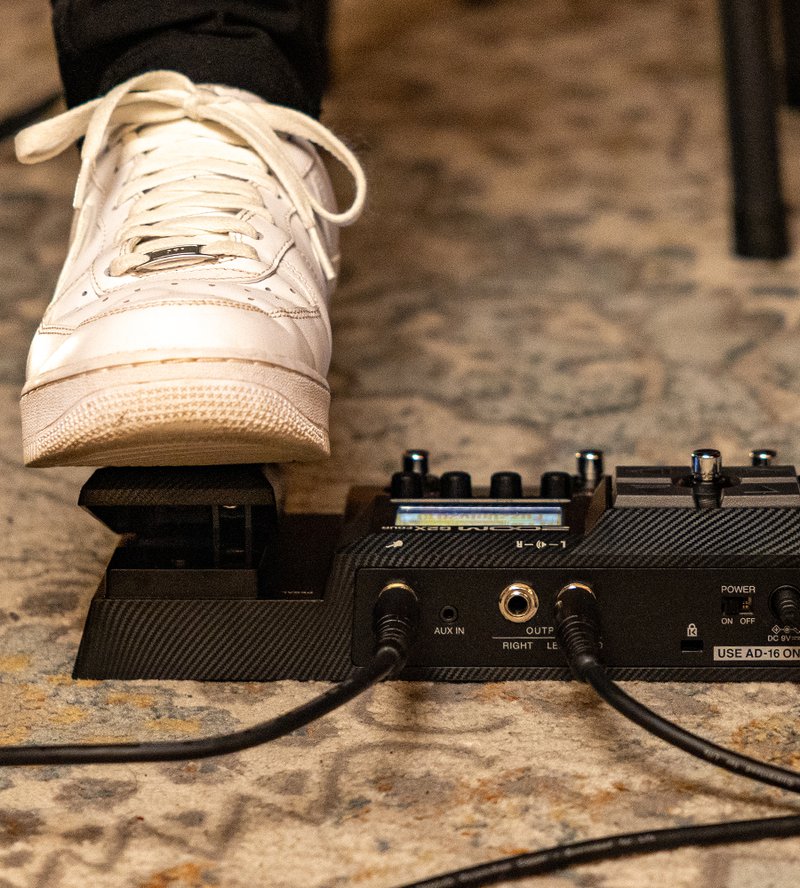 Express Yourself
The G2X FOUR comes with an expression pedal for volume swells, wah and more.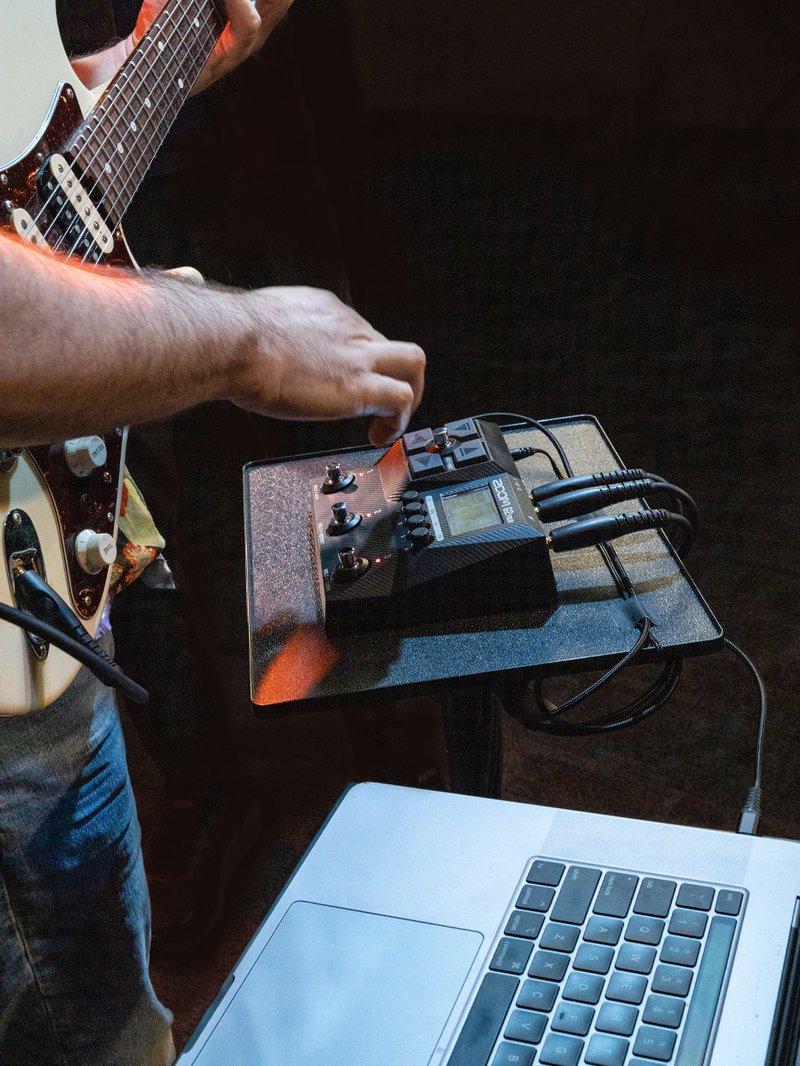 Audio Interface
Record at home or in the studio by plugging the G2 FOUR/ G2X FOUR into your computer or smartphone via USB to record with your favorite effects and amp models.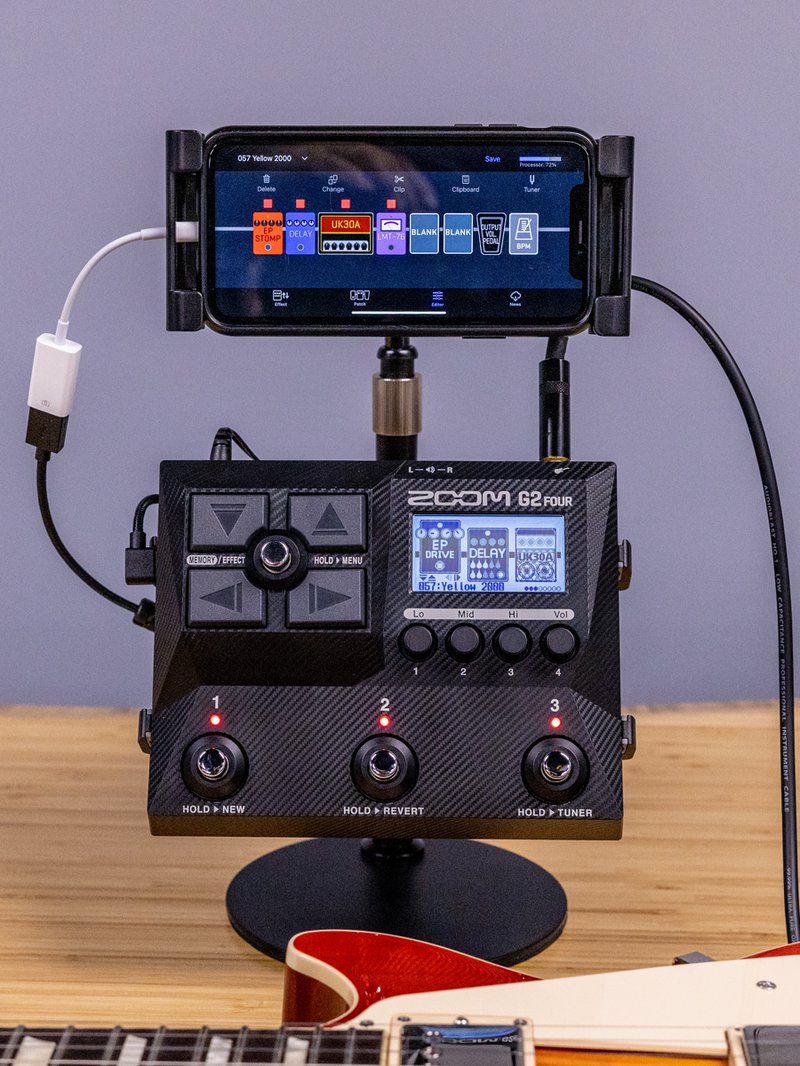 Handy GUITAR LAB for G2 FOUR
With an expanding library of patches and effects, guitarists can continue to expand their sound with the Handy Guitar Lab for G2 FOUR app (for iOS / Android), available to purchase on the Apple App Store and Google Play Store.
What's In The Box
Here's what comes included
G2 Four or G2X Four Effects & Amp Emulator
AD-16 AC Adapter
Quick Tour